Steve Kendall
Poet
Steve Kendall is a graduate of the Poetry School MA in Writing Poetry and a PhD student at Newcastle University, where he is working on a thesis about the Morden Tower and a collection of poems based on the towers, bridges, ditches and walls of the city. Steve has been published in magazines including Rialto, Magma, Under the Radar, and Strix. He is also co-host of the Ouse Muse reading series based, in terrestrial times, in Bedford.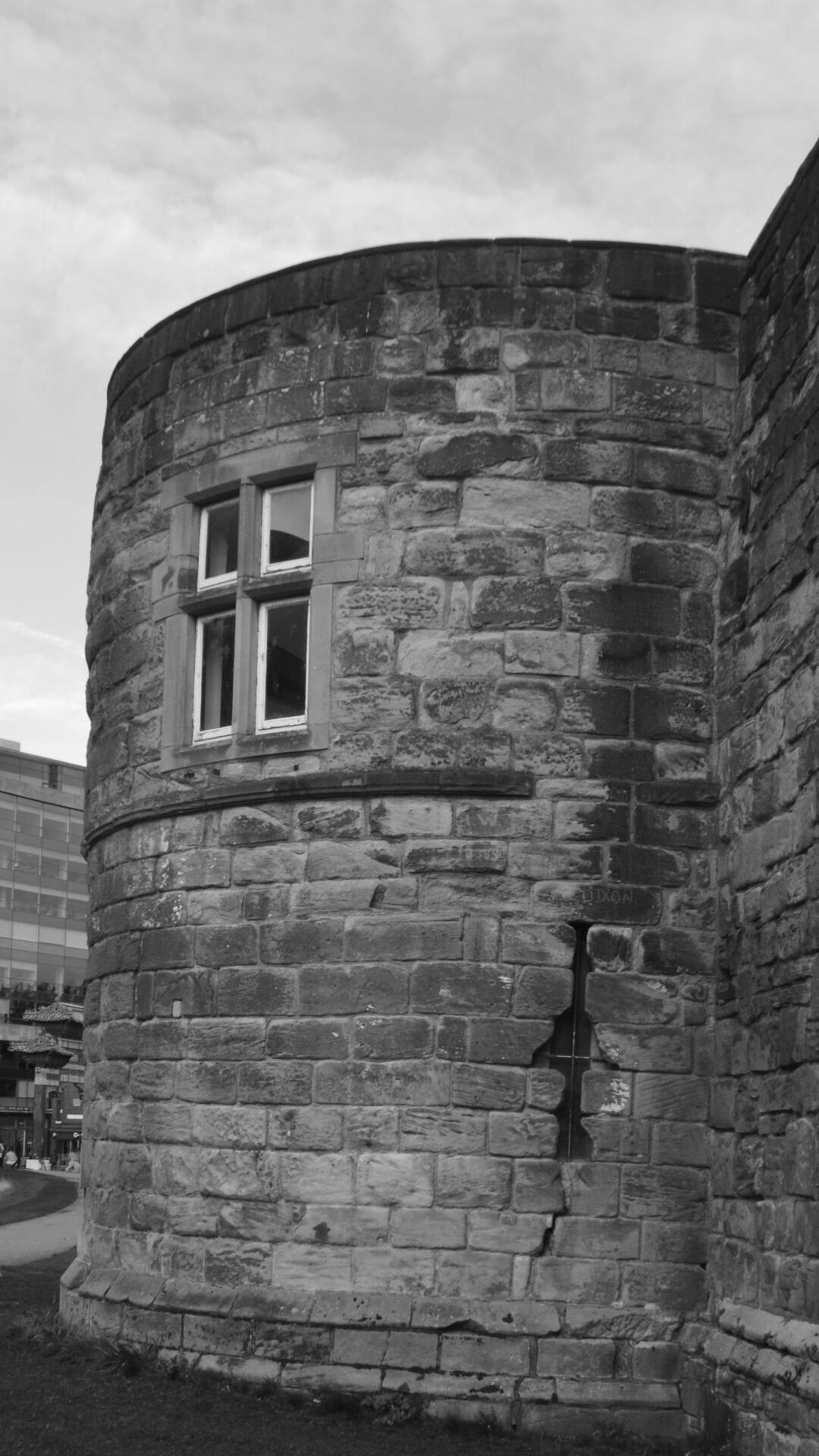 Feeding the Archaeopteryx
										

there is only one of him   there will never be another 
it's time to put on our zoo clothes   go into town 
to feed the archaeopteryx   he's volatile   we never know 
how we will find him   yesterday he was gone 
the whole afternoon   when we found him pacing back and forth 
between the reptile house and the aviary   it was obvious 
he'd been crying   you would not suppose such a beast 
would be adept at leaving his enclosure   extinction alone 
constitutes sufficient difficulty you'd say   that and uncertainty 
about who he used to be should keep him home mostly 
waiting for counsel or kibble   which is what he eats now 
the debate about his diet having long ago subsided 
today's flavour is rabbit   free range   organic   he loves it 
like the call of the cassowary   the low moan of the crocodile


										
first published in Strix
Emotional Labour
What we do here is sit in the corner and write
to someone along the corridor or up the stairs,
who will add something of their own, a new thing,
like a dove or a dollar, and send it back, promptly.

I'll search it for a smile, a kiss or a reproach
then go sit somewhere else, accordingly,
to edit the message, omitting each ninth word
or translating part of it into Aramaic, maybe.

I must send it to whoever's desk is equidistant from
the first addressee and Emma. Perhaps I'll add a note
about the 'undergardener' and the 'scullery-maid',
what they've been up to, the likelihood of ructions.

By three-thirty some of the replies will have bloodstains.
I'll add a pair of clock hands counting down, to show
something must soon be done, then move to a new place
seven desks away from Emma, to gather up the answers.

I like best the ones which show clock hands fast-forwarded
to evening, or tiny icons of people buying, from tiny shops,
the ingredients for something en papillotte, while I collate
today's results and implement tomorrow's algorithm.
first published in Magma
Ganymede
										

Ganymede, on Southwark Street, observes
the boy, lifting the bottle with one hand
to drink, and the girl, going along beside him,
holding a little orange tree (a Calamondin
he supposes), in her right hand, taking her 
lover's in the other, And Ganymede doesn't 
say, although it is true, that he would gladly 
pour the wine, hold the boy's hand, or walk 
along a way, talk to the girl, discuss planting 
the pips, just to see – 
					or whether
splitting and dousing the roots might work.

But Ganymede knows the afternoons, kissing 
in doorways or at café tables, end – in time – 
and all the words for sweetness are forgotten.


										
first published in Under the Radar
Shirley Abicair, Queen of the Zither
How do I know this – why remember it today
watching two bright snails climbing the window?

Well, for one thing, here's a photograph of me
around that time, in the neighbour's garden,

gazing straight ahead, the sort of child you'd say
could be expected to recall that kind of thing,

to have the facts to hand, be ready for a question,
although, in fact, a zither, I realise now, is not at all

what I took it for then. There's no more Crackerjack!
these days and the zither is tuned for longing,

which often leads to dancing. I never quite got the hang
of dancing, but I liked the sound of Shirley Abicair,

calm, yet somehow stirring. The snails, I think, are
Cepea nemoralis, or Cornu aspersum – probably.
first published in Strix
Carver Country
Morse Creek is at lat-long 48 North and 123 West,
near the city of Port Angeles, in Clallam County,
Washington State, on the Olympic Peninsula,
beside the Juan de Fuca Strait – just off Highway 101.

Morse Creek is a fourth order stream,
the largest independent drainage to salt water
between the Dungeness and Elwha rivers.
It is fed by Lake Creek, Surveyor Creek,
Rocky Creek, Maiden Creek and Frog Creek,
which goes along beside it for a while,
and it runs away to nothing in the pines,
on a ridge somewhere between
Henry Boyd and Deer Park Road.

This is the place, they say, where water
comes together with other water,
which it does. And it is the place
where nobody blew his brains out
with a twelve-gauge shotgun
nor cast himself from a bridge
onto the west bank of the river
nor had his heart explode
in a second-floor apartment
nor even choked to death
on a bottle-cap, where death at least
could show up when he was ready –
taking his time and his own road –
though always of course too soon.

You would go there,
if you went there,
to fish for salmon –
pink, coho, steelhead,
chum – but you
wouldn't find Chinook.
They're all gone.
If you go in June
it will be best for fish
between sunrise
and the start of the
morning commute.

Afterwards, back in town, you can have breakfast
at The Cornerhouse, 101 East Front Street.
The special is $6.99 and you get – 3 buttermilk pancakes
or 2 pieces of French toast, 2 link or patty sausages
or 2 strips of bacon, and 1 egg. (No substitutes).

The coffee is good
but the Wi-Fi is unreliable.
first published in Rialto